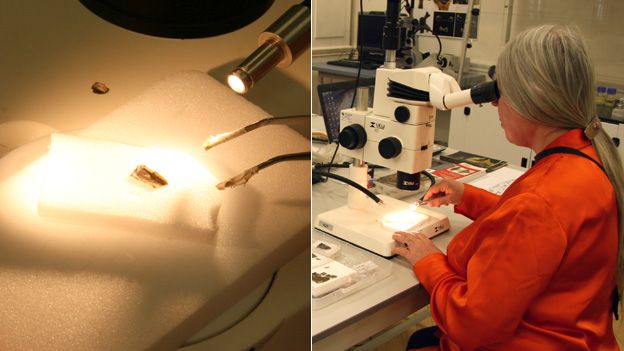 I have been far behind in keeping up with my website and blog because I took on a major project working on the Staffordshire Hoard. Because it was a short term contract, I opted to commute from Sheffield to Birmingham. It made for long days, but it was worth it.
My job was to assemble the fragments of embossed sheet metal.  I'm proud of the work I did for the Hoard and for Birmingham Museums. There are some articles and blogs that have highlighted the work I did there, with more to come.
The articles and video below go into greater detail about the work I did on the Hoard and have some good photos of a few of the embossed sheet metal foil.
BBC News: Staffordshire Hoard Reveals its Secrets
Staffordshire Hoard Newsletter
Staffordshire Hoard Video Blog
The conservation of the Hoard has won a major award (November 2015). Check out the video The ICON Conservation Awards.
An article I coauthored about working on the hoard published in Journal of the Institute of Conservation is available here: The importance of multidisciplinary work within archaeological conservation projects: assembly of the Staffordshire Hoard die-impressed sheets
Like this post? Please share it!